MEDICAL CASE
Sterilization cases, carry cases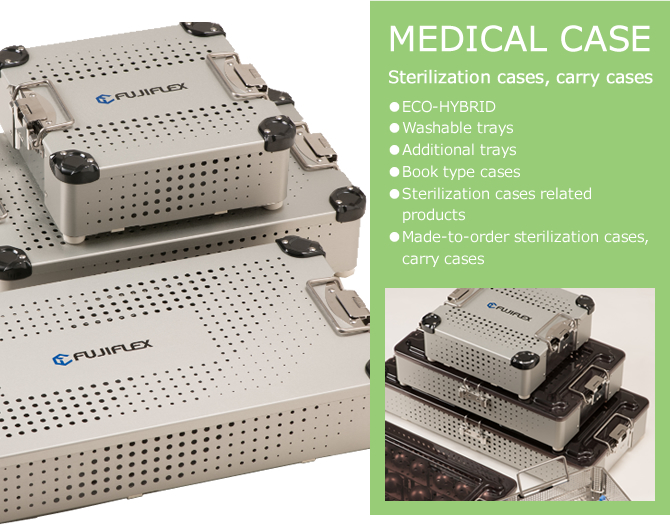 FUJIFLEX's sterilization-cases are fully made to order one by one.
You can customize the material, size and structure.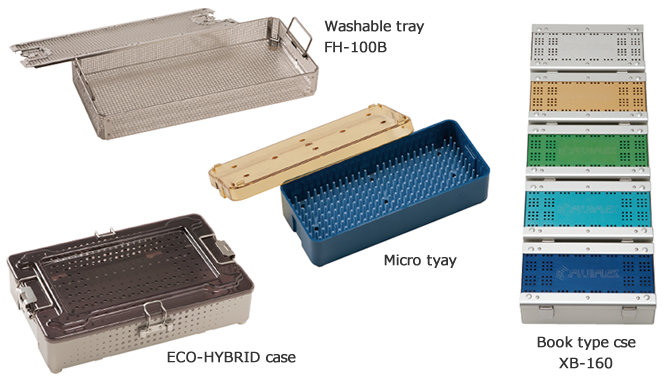 We design and develop the product for a medical application to better suit customers' needs.
In particular, the ECO-HYBRID case, the patent product, features standardization and systematization of the basic size.
Wide variations of the ECO-HYBRID cases enable multiple uses.
The aluminum alloy used as a material of the sterilization-case is almited through special process and it provides adequate strength that endures in the severe health care settings.
In addition, as parts that surgical instruments are placed are clearly identified by color, you can use the instruments in the correct order.
We offer a wide range of products and combinations. Also, we customize our products according to customers' requirements.